Welcome to Eugene Timbers Fútbol Club
Eugene Timbers Fútbol Club (formerly Eugene Metro Futbol Club) is a top-quality soccer program for competitive youth players in the Eugene-Springfield area. All training is provided by professional USSF-certified coaches.
We offer programs for kids of all ages. Our youth and high-school teams play in the Oregon Youth Soccer League against the best teams in the state, and sometimes travel further to play in showcase tournaments and regional championships. We also offer introductory programs for younger kids, starting at four years old for Little Timbers.
---
ETFC U17-19 High School Premier Club Tryouts from August 8-10
ETFC will hold tryouts for boys and girls teams U17 to U19 from August 8-10, 2016. Players born in 2000, 1999, and 1998 are invited to tryout. The season for these teams will run from late November 2016 to late July 2017. Teams in the age groups U15 and U16 will tryout in November. Those will be birth years 2001 and 2002.
You can find more details here.
Please register online for tryouts here.
ETFC Little Timbers Summer Skills Camps Open for Registration
The Little Timbers Summer Skills Camps are open for Registration. LT Director Porter Garrison-Terry and his coaching staff is offering two Summer camps this year. One will be in June on 4 evenings from June 27 to 30, 2016 from 5-7pm at LCC. The other one will be offered in the morning from July 25-27, 2016 from 9am to noon also at LCC.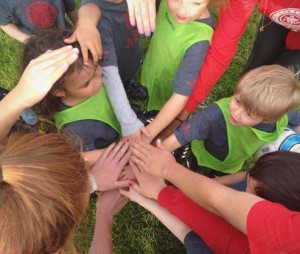 Both LT Summer camps are for kids age 4 to 10 and will provide a great curriculum of learning skills and having fun playing soccer. We are looking forward to have our Little Timbers families come out and join us for some summer camps.
You can read more about the Little Timbers program here.
Fantastic Opportunity for ETFC players and Families at LCC
Lane Community College offers a special rate for all our players and families. Please join LCC for their Grand Opening in their state of the art gymn. Drop your kids off at practice and get a workout in. LCC has a wonderful and experienced staff with some of the best equipment at hand.
ETFC parent membership is $89 for 3 months
ETFC player/coach membership is $69 for 3 months
Please visit the Lane Community College Fitness Connections website for more details. Call 541-463-3983